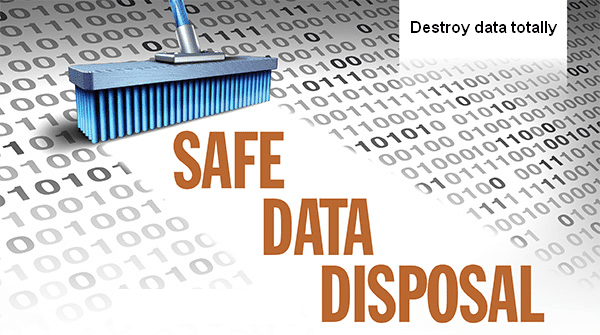 When you're managing classified material, you want to ensure proper data disposal to prevent unauthorized access. The law requires that computers, electronic devices, and media be erased and/or disposed of..
Imagine the damage you will have to clean up if some of your old hard drives are stolen by cybercriminals. Apart from your clients withdrawing their trust in your organization,..
As more data is being stored and accessed, vulnerabilities increase along with the value of the information. It is estimated that 80 percent of corporate laptops and desktops store confidential..
"How do you wipe an SSD drive" is a common internet search these days, ranking alongside queries such as "How do you erase a hard drive?", "How do I wipe..
When it's time to decommission old computers, the main concern is how to dispose of hard drives safely. There are..
Need to know how to wipe a hard drive without deleting Windows? Have you been Googling "how to wipe everything..