How a Paper Shredding Truck Works: Keeping Your Data Safe
The paper shredding truck is an invaluable tool that brings convenience to our customers. But how? Learn more about it here.
With the constant threat of data breaches from malicious software in mind, it's easy to gloss over those old documents that pile up over time in the office. The physical storage of sensitive information remains a major liability for any company's data security. Shredding paper records is a method for guaranteeing any sensitive physical data is destroyed and put out of sight and mind for good. Has your company ever considered hiring a paper shredding truck?
Physical records comprise a significant portion of security breaches across various industries, and in fact, are the most common form of data theft in hospitals at 65%. Any old records left in an insecure environment can pose a risk.
Even your office floor's paper shredder might not suffice – many cheap, substandard or old shredders may leave documents partially destroyed and able to be reconfigured. A paper shredding service provides the necessary strength and accountability to destroy any amount of documents while following the relevant legal guidelines. 
Make sure that any entities connected to your business do not become a part of these statistics. You can do this by working with the best document destruction services that have the mandatory NAID certification.
Why You Should Use Professional, Secure On-Site Shredding Services
Professional document destruction services offer the advantages of secure and permanent document disposal such as:
Certificate of Destruction that helps indemnify your business

The option of on-site document destruction services that you can supervise.

Set up a weekly, bi-monthly, or monthly schedule according to your data destruction needs.

Security in every step is important – certified personnel seal all materials in locked containers before they leave your premises.

Confidential papers leave your office and arrive at the document destruction facility under thorough supervision.

Only authorized personnel have access to the processing facility.

All procedures function under 24-hour surveillance that is carefully recorded.

Industrial shredders destroy all documents permanently to the specifications you choose.
Once the document shredding processes are complete, the waste moves to recycle plants for pulping. This environment-friendly system prevents reusable fiber from reaching landfills.
You may have already asked the important question, "Where can I find secure shredding companies near me?"
Thankfully, professional paper shredding companies like Data Destruction can offer a mobile, on or off-site paper shredding capability that adheres to strict privacy laws & regulations. All your organization needs to decide is which options cater best to your needs. 
Let's dive deeper and look into how our fleet of paper shredding trucks operate. 
Our Paper Shredding Truck Methods
Data Destruction offers different methods for paper shredding depending on the nature of a client's needs. The size of the shredding job, type of information in the documents, and preference for witnessed destruction are among the factors that should be considered before deciding which method is most sensible.
Onsite Paper Shredding Truck
Once a paper shredding truck has arrived at your place of business, you will be met by a trusted custody professional who will wheel in a locked container into which paper can be inserted. You or your staff can insert the documents yourself, or you can leave this to the mobile shredding service. 
If you have a large volume of paper to shred than the container can handle, no problem! Our paper shredding trucks will have built-in equipment to handle mass shredding needs. 
Not sure whether your paper volume is enough to warrant the truck? No worries – our professionals have the experience to adapt and develop the most sensible and efficient plan based on your needs.
Offsite Paper Shredding Truck
If your company chooses an offsite shredding option, our paper shredding trucks will travel to you and provide as many lockable containers as needed to store your documents securely for transport.
This is an important part of the process – each of our professionals in the custody chain is responsible for his or her respective containers. At Data Destruction we offer a full chain-of-custody service record to ensure your data is secured. A secure paper shredding service will always keep tabs on each of these employees and the containers they are responsible for, to ensure maximum privacy for each batch of documents.
Once all the documents have been collected, the containers will be taken back to a shredding facility and destroyed. We will continue our documentation process by documenting and verifying every step in the data destruction process to guarantee security and full liability in the destruction of your data. 
How Many Pounds of Paper Do I Have that Need Shredding?
Below you will find a general guide that will help you determine how much paper you need to shred.
What Are The Decisions You Should Make Before Contacting a Mobile Paper Shredder?
Before you call out a paper shredding truck, make sure you're dealing with a mobile shredding service that's suited to the needs of your business. 
You may only need once-off data destruction, which will destroy all your documents at once. On the other hand, you may require scheduled shredding which should take place on a yearly, monthly, or even a weekly basis depending on the number of documents. 
The next step is to decide whether your needs are best suited for onsite or offsite shredding. Among other things, this will depend on the type of information you need to destroy and whether you'd like it done in front of you or a trusted staff member. Once a decision is made, all that's left to do is to schedule an appointment. 
A Paper Shredding Truck Service is Your Surest Method for Safe Data Destruction
Whether you choose onsite or offsite shredding, remember that paper shredding trucks and the shredders used at shredding facilities are more powerful than your average office shredder, and offer other significant benefits like a Certificate of Destruction and total assumption of liability in ensuring your sensitive data is destroyed. 
With official documentation that every page has been securely destroyed, Data Destruction is fully responsible for the process during and after the fact and verifies all of its processes with full-time surveillance, either by a trusted professional or by 24/7 video surveillance system at our facilities. 
Paper shredding trucks offer an easy way for your company to wipe its hands of old, potentially dangerous sensitive documents with minimal effort. Never worry about documents getting fished out of landfills or reconstructed from shredders by entrusting a service like Data Destruction Co. which won't finish the job until your documents are certifiably destroyed
Alright, I'm sold. Who should I call to get the ball rolling?
Request a quote for your paper shredding truck or give us a call at (888) 528 2451 to begin the process and determine the shredding options that will best suit your organization's needs! 
HOW A PAPER SHREDDING TRUCK WORKS FAQs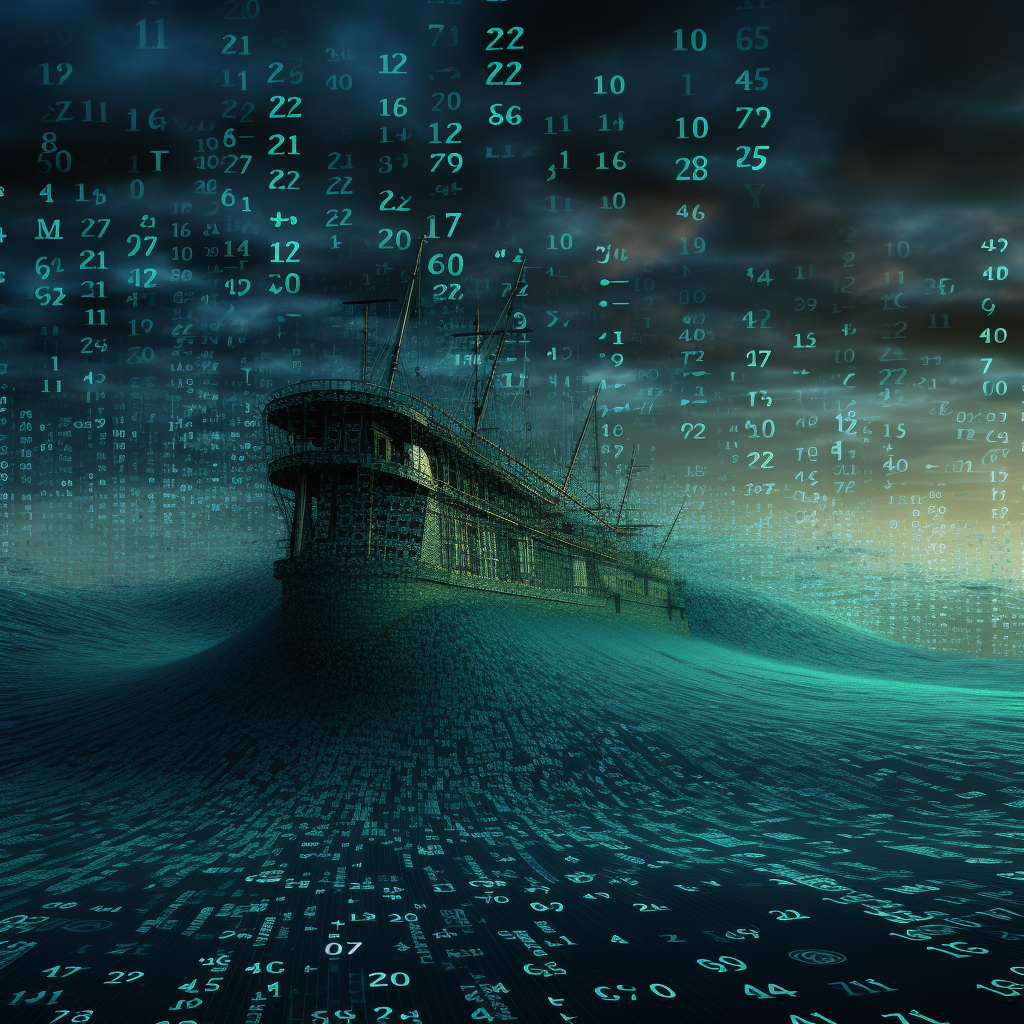 Addressing The Data Breach Crisis: Comprehensive Solutions For A Safer Digital World'...