DATA DESTRUCTION SANTA ANA Service Option

When you intend to reuse a hard drive within your company, we offer hard drive data wiping to wipe the slate clean and to save you money.
Your confidential paperwork in the wrong hands is a disaster just waiting to happen. That's where our certified paper shredding services come in.

The only way to ensure that data from computers, laptops, and other equipment is never recoverable is with hard drive shredding.

Your equipment is as important as your trade secrets. Choose nothing less than certified equipment destruction.
The heart of Orange County, Santa Ana is the fourth densest city in the United States. With major corporations calling the city home and with commercial real estate continuing to boom, there is little wonder why it is data destruction Santa Ana residents and businesses continue to demand.
Established and Rising Businesses Call Santa Ana Home
Crevier BMW – the number one BMW dealer in the Western United States for 25 years and counting – is just one major corporation to call Santa Ana home. Other mainstay companies include the Orange County Register, Behr Paint, and the First American Title Corporation. But it is not just established big businesses that proudly base their services in Santa Ana. In 2014, eight Santa Ana companies were named in Orange County Business Journal's report on the top one hundred fastest-growing private companies. With the average asking lease rate for commercial real estate considerably lower in the Santa Ana area than in greater Orange County ($1.69 compared to $1.68), Santa Ana is considered more affordable than other cities in Orange County when it comes to commercial real estate.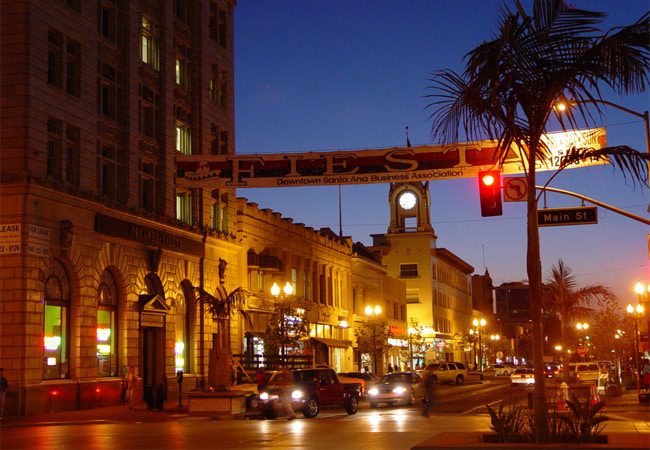 Providing the Data Destruction Santa Ana Businesses Need
Santa Ana is undoubtedly a business hub within the greater Orange County area. And at Data Destruction Corporation, we are rising to the challenge and providing the data destruction Santa Ana businesses need. All businesses need access to a data destruction firm they can trust. The idea of handing over your confidential paperwork for confidential shredding and your unwanted hard drives for hard drive shredding is a daunting one, which is why we have firmly established ourselves in the Santa Ana area. With a fleet of purpose-built shredding trucks at the ready, you need only say the word and we will be there to provide on-site or off-site shredding and data destruction services. When it comes to data destruction Santa Ana businesses know that they no longer have the option to throw away sensitive paperwork or a used hard drive in the trash. Federal and state legislation mandates increasingly tough data security regulations, and that's where we step in. We are fully equipped to provide data destruction services to Santa Ana and its surrounding areas, including:
Hard drive shredding
Hard drive data wiping
Certified equipment destruction
Secure paper shredding
And any other data destruction needs you may have.
To find out more about how Data Destruction Corporation can assist you, contact us today.
DATA DESTRUCTION LOCATIONS
LEARN MORE ABOUT OUR SERVICES
SEARCH LOCATION WITH ZIP CODE
Learn More About Our Services